Palmer's enormous impact on golf's original major has been well-documented. His appearance at St Andrews in 1960 revived The Open in the eyes of American golfers and played a significant role in ensuring the Championship became the global event it is today.
Interest in the United States had waned in the years that followed Ben Hogan's victory at Carnoustie in 1953, but that all changed when Palmer - the hottest property in golf - travelled to St Andrews for The 89th Open.
Palmer had won the Masters and the U.S. Open earlier in 1960 and wanted to win a modern Grand Slam - with The Open and the PGA Championship - in a nod to American amateur Bobby Jones' efforts in 1930.
Although he came up just short at the Old Course, finishing a shot behind Australia's Kel Nagle, Palmer's love affair with The Open had only just begun.
Having thrilled large crowds at St Andrews, he returned to win the next two Championships while also encouraging many of his compatriots to join him in making the trip across the Atlantic.
In the 21 years that followed Palmer's maiden Open appearance, Tony Lema, Jack Nicklaus, Lee Trevino, Tom Weiskopf, Tom Watson, Johnny Miller and Bill Rogers would all follow his example by becoming American Champion Golfers.
Thirty-five years on from his first appearance in the Championship, Palmer then returned to St Andrews for his final outing and was able to reflect with joy on his long association with The Open.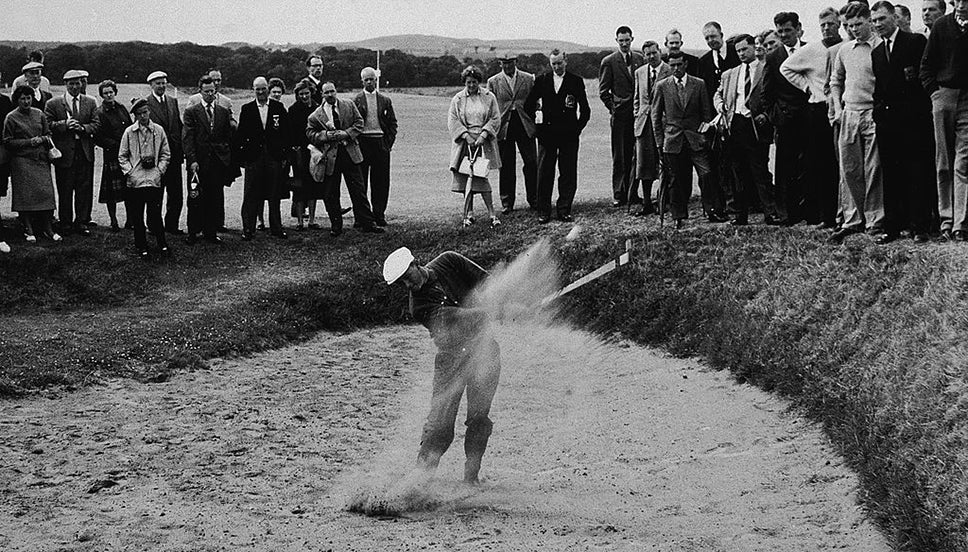 Speaking at the Past Champions' Dinner in 1995, Palmer said: "It's a great pleasure for me to have the opportunity to close this meeting, and to say to all of you what a great pleasure it has been for me over the years.
"To have come here in 1960 and play in this Championship and to see what I saw then, and to see what I have seen over the years has been a fantastic pleasure.
"This Championship is one that I came to because I thought it was the most revered Championship in the world. I still think that. It's been great fun for me."
Palmer's performance at St Andrews in 1960 was hugely impressive, even though he had to settle for second place. A trademark charge in a final round delayed by a torrential rainstorm saw him birdie the 13th, 15th and 18th holes, but his closing 68 was not quite enough to beat Nagle, who held his nerve to complete a 71 and triumph by one.
"It was exciting for me because I was trying to fulfil a desire that I had to play in The Open Championship," Palmer added.
"And I felt that if you were going to be a Champion, you couldn't be a Champion without playing in The Open and hopefully winning The Open."