On his Open debut, Watson defeated Jack Newton in an 18-hole play-off at Carnoustie to secure the Claret Jug, with both men having finished regulation play on nine under par.
Earlier in the week, however, David Huish took centre stage in the most unexpected fashion, opening up a two stroke lead to raise hopes of a shock home triumph.
'Money is not everything'
Many of the biggest names in the field struggled on day one of the Championship, including the three most recent winners of the Claret Jug.
Gary Player, Tom Weiskopf and Lee Trevino posted scores of 75, 73 and 76 respectively to leave themselves with work to do, yet there were no such problems for qualifier Huish, who had come through a sudden-death play-off at nearby Panmure to earn his place in the field.
Birdies at each of the first three holes immediately lifted Huish up the leaderboard in round one and he ended the opening day one shot behind leader Peter Oosterhuis after a round of 69.
Nevertheless, the well-supported underdog was certainly not getting carried away by his lofty position.
Huish was quoted by the Daily Mirror as saying: "Let's be realistic. My chance of winning this Championship is next to nothing. I could win it because I've got all the shots, but against that I have no experience of the pressure that lies ahead."
Nor was Huish interested in the prospect of victory leading to a new, lucrative life on the PGA Tour.
"I don't want to know about moving into the American circuit," he added. "It is a false world and I'm well away from it. Money is not everything.
"If I did win this Championship and was invited to America I would say: 'Sorry, but I'm engaged at the North Berwick golf week.' That means more to me.
"People have offered me jobs in London for £2,000 year more than I am making. They don't realise I would give them £2,000 just to stay where I am. I have a happy life, a happy home and family."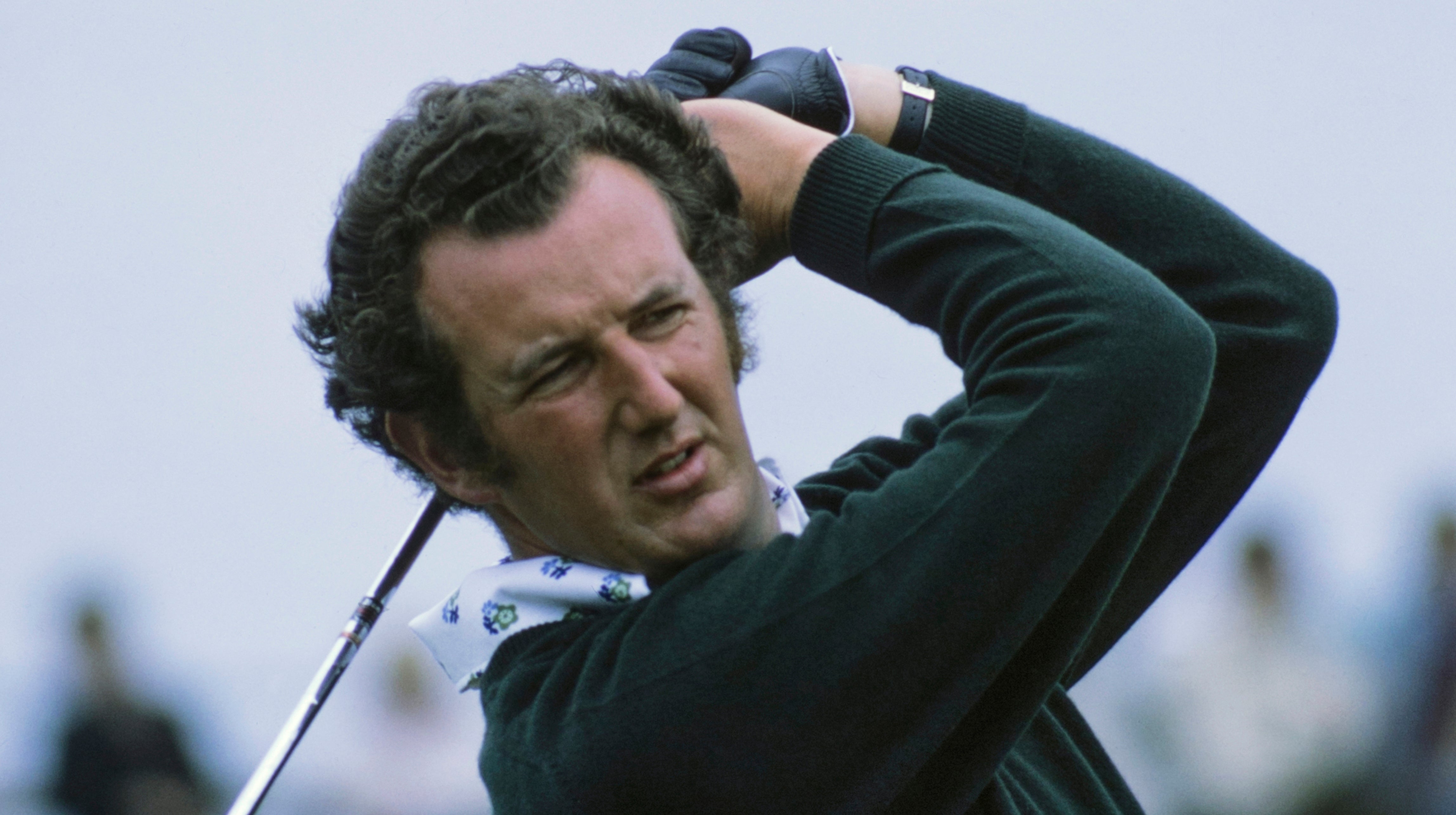 Striding clear
Huish may have been strongly placed after Wednesday's first round, but few could have imagined what was to follow when the Championship resumed on Thursday.
A magnificent 67 lifted the tall Scotsman clear of the field at eight under par, with nobody else able to better a six-under aggregate through 36 holes.
Remarkably, Huish continued to exude calmness, both on the course and in his post-round media duties.
"I'm not nervous at the moment, but that's not to say I won't have a few butterflies when I step on to the tee for the third round," he explained.
"All I can say is that I'm just trying to put up a good show, regardless of where I finish."
The surprise leader could certainly have been forgiven for getting carried away. At the halfway stage of The 104th Open, he was in pole position to record one of the most unlikely victories in the Championship's long history.
Yet Huish, who would ultimately serve North Berwick for over 30 years as the professional and course manager, once again made it clear that his day job remained his priority.
"I get more pleasure out of teaching than playing tournament golf," he added. "And I prefer to be at home with the family or getting on with my club duties at North Berwick."
A fantastic career
Sadly for Huish and the Scottish fans who delighted in his heroics, there was to be no fairytale ending on this occasion.
A 76 on day three saw Huish fall out of contention and he then carded an 80 in the final round to finish in a tie for 32nd.
Nevertheless, he had contributed significantly to a fascinating Championship and Huish, who finished 21st at Royal Birkdale 12 months later, would continue to offer much to the game over the coming years.
A five-time winner on the European Senior Tour between 1996 and 2001, he was also a captain and board member of the Professional Golfers Association as well as a long-serving Ryder Cup committee member.
Perhaps more significantly for Huish himself, he remained the professional at his beloved North Berwick up until 2009, when he was fittingly succeeded by his own son, Martyn.